Science fiction is a genre of speculative fiction which involves the envisioned impacts of an actual or imagined scientific event occurring among society or individuals. The sci-fi genre incorporates concepts of innovative, futuristic science, technology, space observation, time travel, parallel universes, extraterrestrials, sentient artificial intelligence, cybernetics, immortality, and the singularity. Sci-fi explores the potential consequences of scientific, social, and technological innovations and evokes wonder while providing entertainment and may criticize current society and explore alternatives. Sci-fi originated in ancient mythology, and includes sub-genres of fantasy, horror, superhero fiction, cyberpunk, anthropological science fiction, the dying earth, gothic fiction, and more. Although the definition is disputed among authors, critics, scholars, and readers, the genre has become popular and influential in literature, film, television, and other media.
The impact of science fiction is evident in research and popular works by writers utilizing the genre to advocate and raise awareness about cultural insights. According to a survey conducted by the National Science Foundation in 2001, sci-fi fans internalize information and relate to scientific topics differently than others. Sci-fi fans were also proven to be supporters of topics involving predicted scientific and technological progress, and Brian Aldiss described science fiction as "cultural wallpaper." While the sci-fi genre has garnered the most popularity in literature, it has also risen in success for its films, television shows, and miniseries. From accolades, ratings, reviews, popularity, and impact, including details about the actors, characters, awards and more, here are the best cast performances in sci-fi miniseries, ranked.
Related: Best Sci-Fi & Fantasy TV Series Inspired by Real-World History and Mythology
10

Thunderbirds (1965-1966)

Thunderbirds is a science fiction television series created in the mid 1960s by Gerry and Sylvia Anderson, using electronic marionette puppetry and special effects sequences. The series follows a life-saving organization called the International Rescue, which is equipped with technologically advanced rescue craft headed by five vehicles named the Thunderbirds. Cast performances included Peter Dyneley, Shane Rimmer, David Holliday, Jeremy Wilkin, Matt Zimmerman, David Graham, Ray Barrett, and Christine Finn. Thunderbirds is recognized as the Andersons' most popular series and greatest critical and commercial success. Thunderbirds won the Royal Television Society Silver Medal for Outstanding Artistic Achievement in 1966, Radio Times' 19th best science fiction TV program of all time in 2007, and was Channel 5's fourth of 50 Greatest Kids' TV Shows in 2013.
9

Now and Again (1999-2000)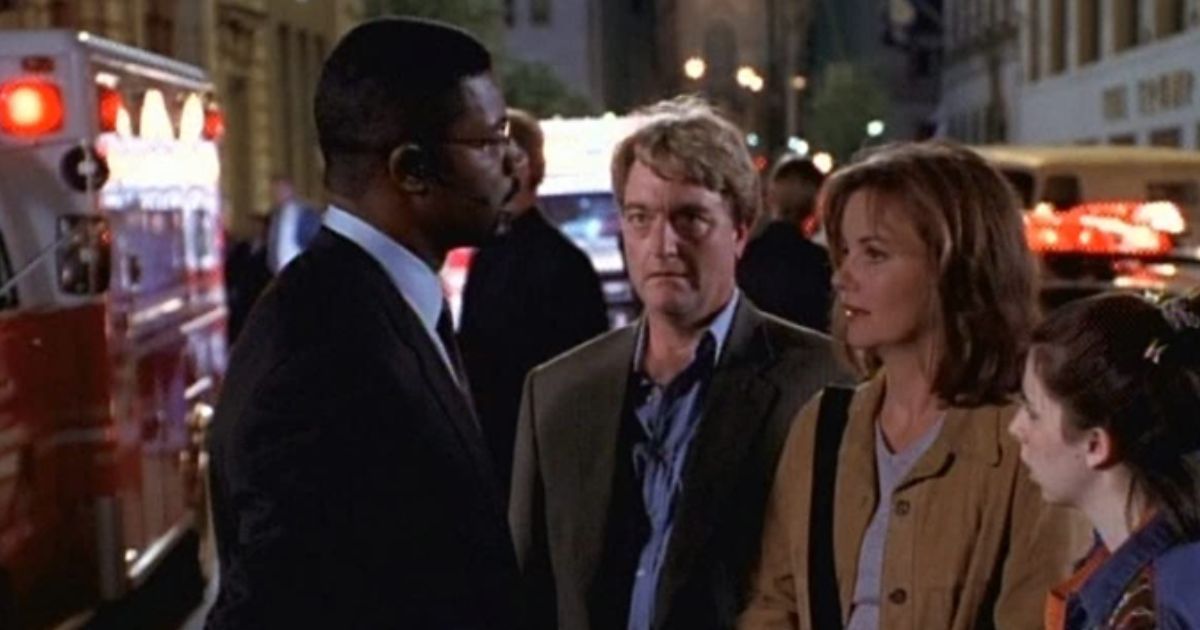 Now and Again is a science fiction comedy-drama television series created by Glenn Gordon Caron, which aired on CBS from September 1999 to May 2000. The series is about the United States government's attempts at engineering a physically ideal human body for espionage usage, but failing to perfect the brain. The series stars Eric Close, John Goodman, Dennis Haysbert, Margaret Colin, Heather Matarazzo, and Gerrit Graham as the main characters. In 2000, the cast performances of Now and Again received the Saturn Awards for Best Genre TV Actress for Colin, Best Genre TV Supporting Actor for Haysbert, and Best Network Television Series. In the same year, the series also received nominations for an Emmy Award for Outstanding Main Title Design for best in television programming.
8

Max Headroom (1987-1988)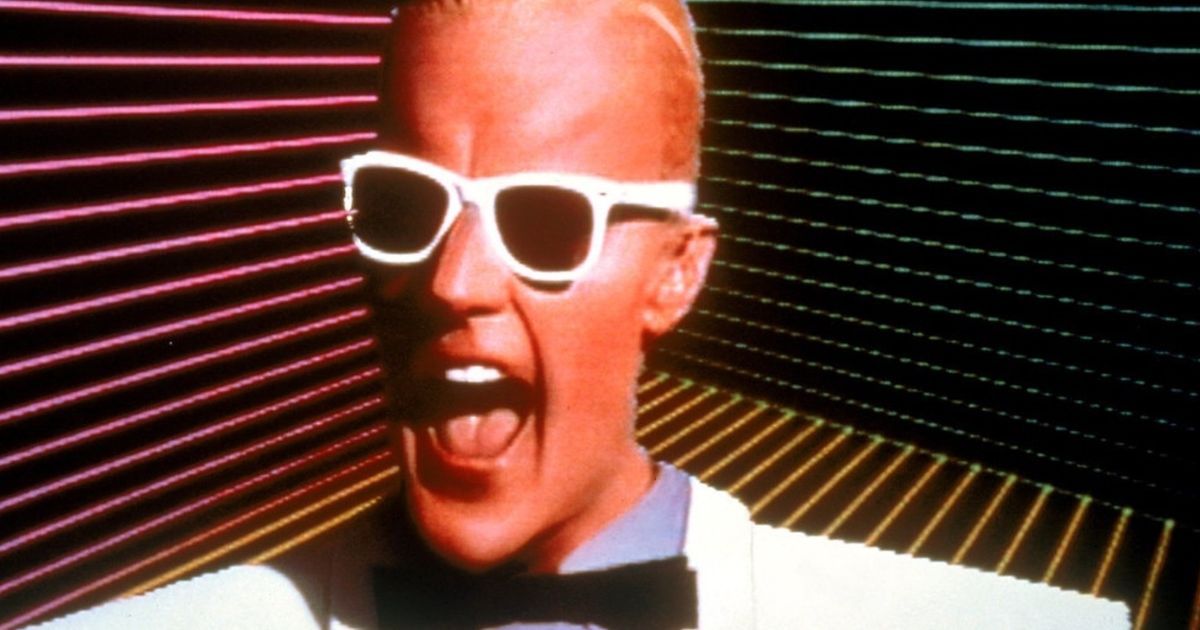 Max Headroom is a satirical science fiction television series created for Lorimar-Telepictures by Chrysalis Visual Programming and Lakeside Productions, which was broadcast on ABC from March 1987 to May 1988. The series occurs in a futuristic dystopian location that is ruled by a television network oligarchy, featuring media personality and main character, Max Headroom. The storyline of the series is inspired by Channel 4's British TV film Max Headroom: 20 Minutes into the Future produced by Chrysalis. Cast performances include Matt Frewer, Amanda Pays, George Coe, Chris Young, Jeffrey Tambor, W. Morgan Sheppard, and Charles Rocket. Although canceled for low ratings, reruns aired during the Writers Guild of America strike, in the late 1990s on Bravo and the Sci-Fi Channel, and in 2001 on TechTV.
7

The Hitchhiker's Guide to the Galaxy (1981)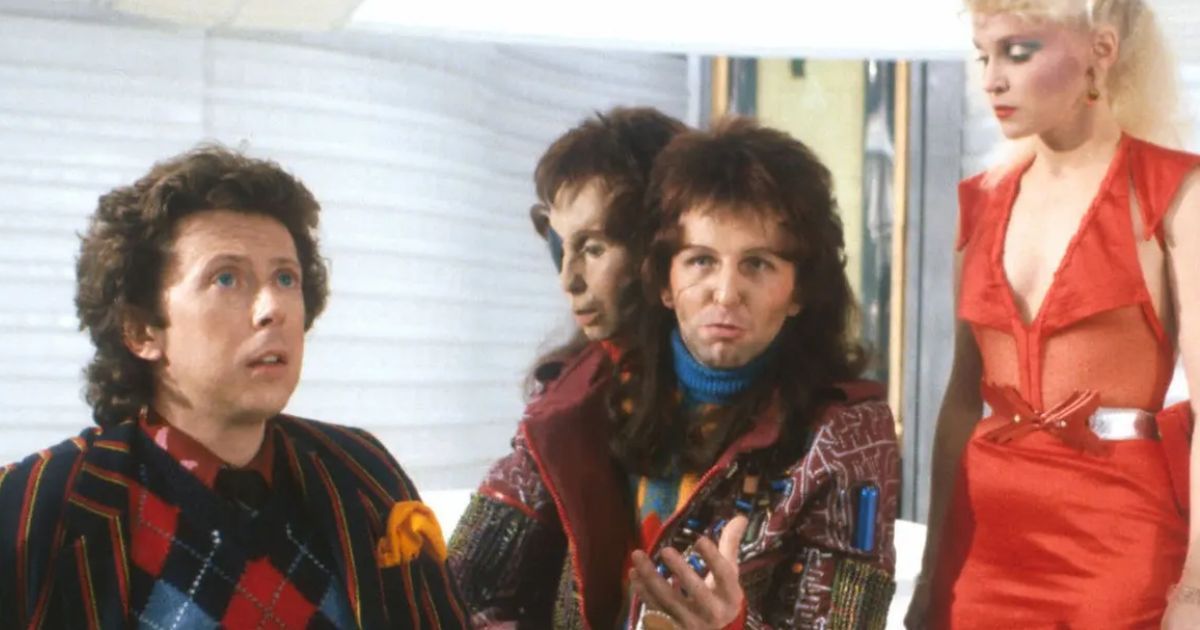 The Hitchhiker's Guide to the Galaxy is an adaptation by BBC Radio of Douglas Adams' radio program of the same name, which was broadcast in 1981. The television adaptation follows the radio series from 1978 and 1980; the novel and double LP from 1979, and stage shows from 1979 and 1980. The storyline involves Arthur Dent and his friend Ford Prefect escaping from Earth's destruction to find outrageous trials, tribulations and adventures in space and time. The series stars Simon Jones, David Dixon, Mark Wing-Davey, Sandra Dickinson, Stephen Moore, and Peter Jones, and cameo roles by several others including Adams himself. The series received the Royal Television Society Award for Most Original Program of 1981, and won the British Academy Television Awards for graphics and editing.
Related: Sci-Fi Movies That Are Actually Scientifically Accurate
6

The Quatermass Experiment (1953)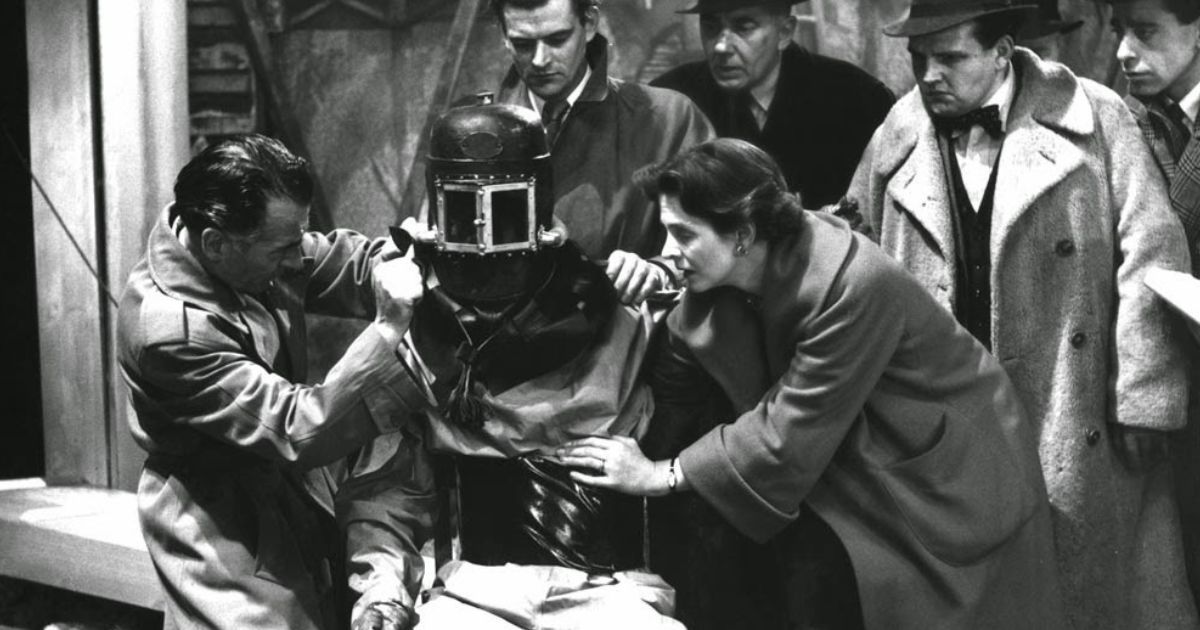 The Quatermass Experiment is a science fiction television serial broadcast by BBC Television in 1953 and was the first science fiction production written to target a British adult television audience. The serial occurs in the future at a British space program and involves the first space flight, which was supervised by Professor Bernard Quatermass of the British Experimental Rocket Group. The serial was created by Nigel Kneale, with cast performances by Reginald Tate, Duncan Lamont, Wilfrid Brambell, and Katie Johnson. Following the success of The Quatermass Experiment, Nigel Kneale became recognized as one of the best screenwriters in British television. The Quatermass Experiment was re-staged by BBC Four in 2005, and inspired Doctor Who, Sapphire and Steel, 2001: A Space Odyssey and Alien, among others.
5

Dollhouse (2009-2010)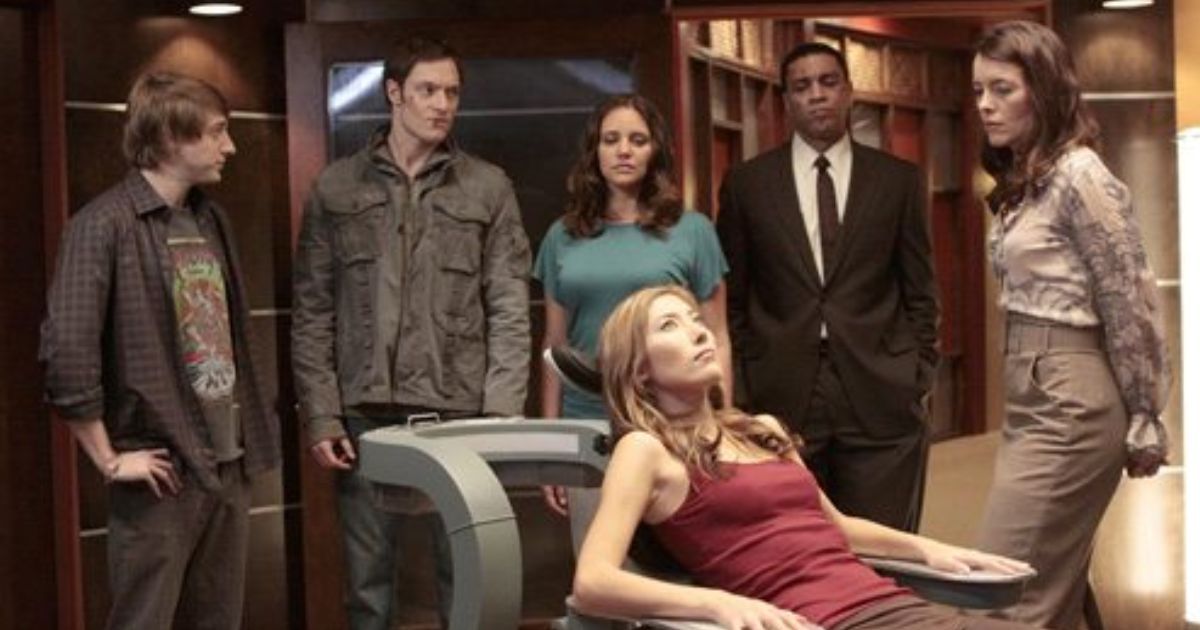 Dollhouse is a science fiction psychological thriller television series created by writer and director Joss Whedon, which Fox aired from February 2009 to January 2010. The show's casting directors were Anya Colloff and Amy McIntyre Britt, who previously worked with Whedon on Buffy the Vampire Slayer, Angel, Firefly, and Serenity. Cast performances included Eliza Dushku, who also served as the series' producer, Harry Lennix, Fran Kranz, Tahmoh Penikett, Enver Gjokaj, Dichen Lachman, and Olivia Williams. The show is about the global underground establishments called Dollhouses, run by corporations that program temporary personalities and skills into individuals called Actives or Dolls. The Actives from Dollhouses are hired by wealthy clients at an immense cost for personal purposes including theft, sexual encounters, murder, expert counsel, and more.
4

Utopia (2013-2014)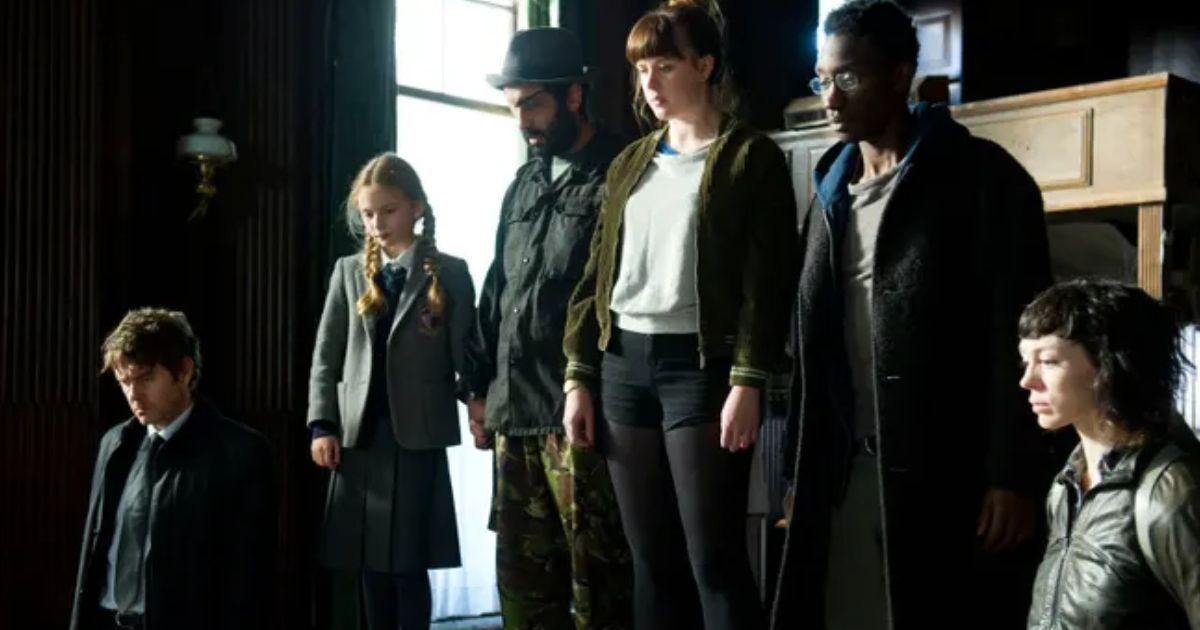 Utopia was a thriller-drama science fiction television series written by Dennis Kelly, which was broadcast on Channel 4 from January 2013 to August 2014, and gained a cult following. Utopia is about a group of comic book fans who believe disastrous epidemics that have occurred were predicted in the graphic novel The Utopia Experiments. When four friends obtain the manuscript for an unpublished sequel, they are challenged by a secret organization called The Network. The cast included Fiona O'Shaughnessy, Adeel Akhtar, Paul Higgins, Nathan Stewart-Jarrett, Alexandra Roach, Oliver Woollford, Alistair Petrie and Neil Maskell. Utopia won the Royal Television Society Craft and Design Awards' for Original Music Score, Picture Enhancement Effects, Production Design, and Photography, and the International Emmy Award for Best Drama Series.
3

Devs (2020)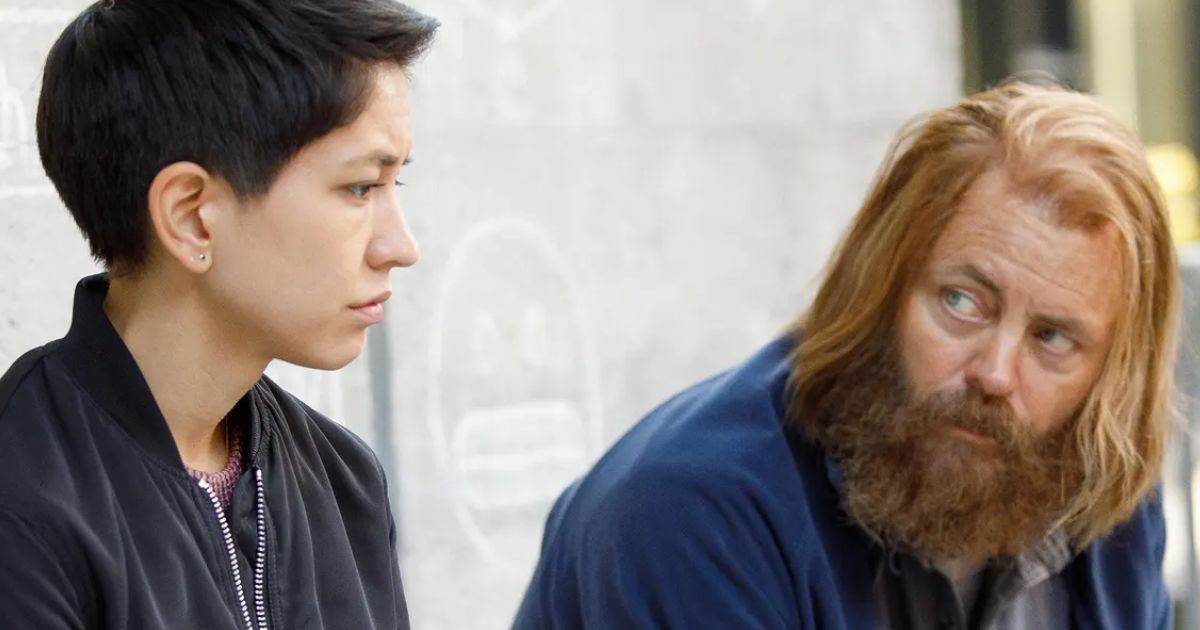 Devs is a science fiction drama techno-thriller television miniseries created, written, and directed by Alex Garland, which was aired by FX on Hulu in March 2020. The series is about a software engineer working for a quantum computing company, whose boyfriend mysteriously died on his first day of work at Devs. Devs involves themes of free will, determinism, and Silicon Valley. The series features cast performances by Sonoya Mizuno, Nick Offerman, Jin Ha, Zach Grenier, Cailee Spaeny, Stephen McKinley Henderson, Karl Glusman, and Alison Pill, among others. Devs received positive reviews by critics praising it for its imagination, cinematography, acting, and soundtrack. The series was also nominated for several Primetime Emmy Awards, British Academy Television Craft Awards, Critics' Choice Super Awards, and Motion Picture Sound Editors Awards.
2

Firefly (2002-2003)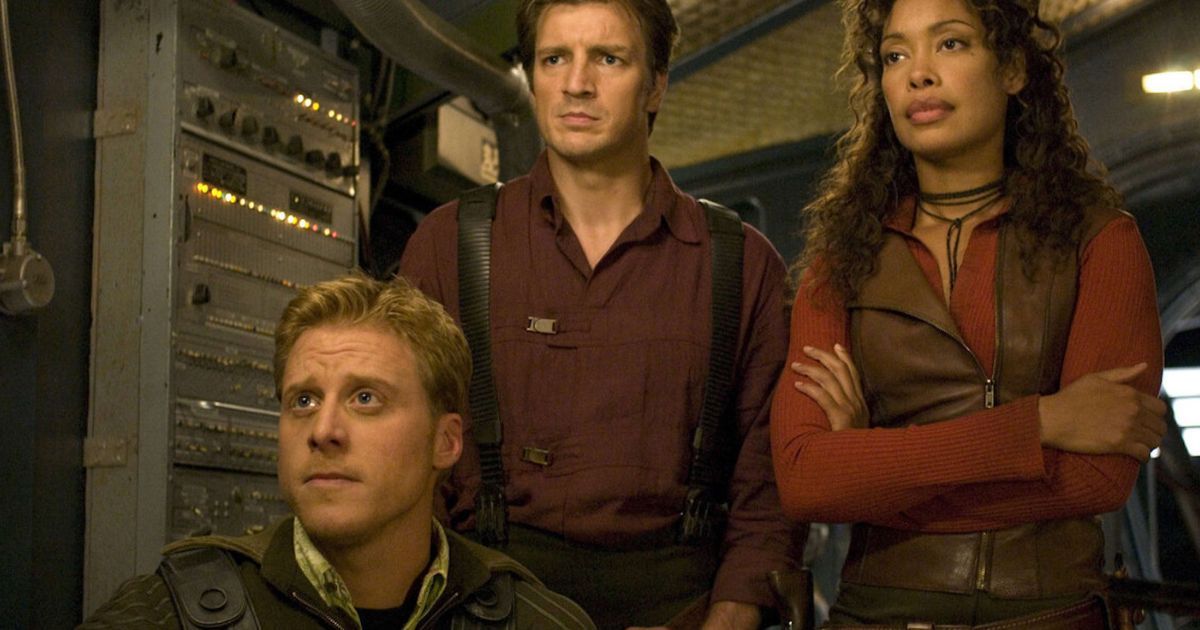 Firefly is a space Western drama television series, written, directed, and executive produced by Joss Whedon, which premiered on the Fox network in September 2002. The series occurs in the year 2517 and is about the adventures of the Serenity Spaceship crew. The ensemble cast who portray the main characters include Nathan Fillion, Gina Torres, Alan Tudyk, Morena Baccarin, Adam Baldwin, Jewel Staite, Sean Maher, Summer Glau, and Ron Glass. The show is described by Whedon as, "nine people looking into the blackness of space and seeing nine different things." Firefly won a Primetime Emmy Award for Outstanding Special Visual Effects for a Series in 2003 and was ranked at No. 5 on TV Guide's 2013 list of 60 shows that were "Canceled Too Soon".
1

Watchmen (2019)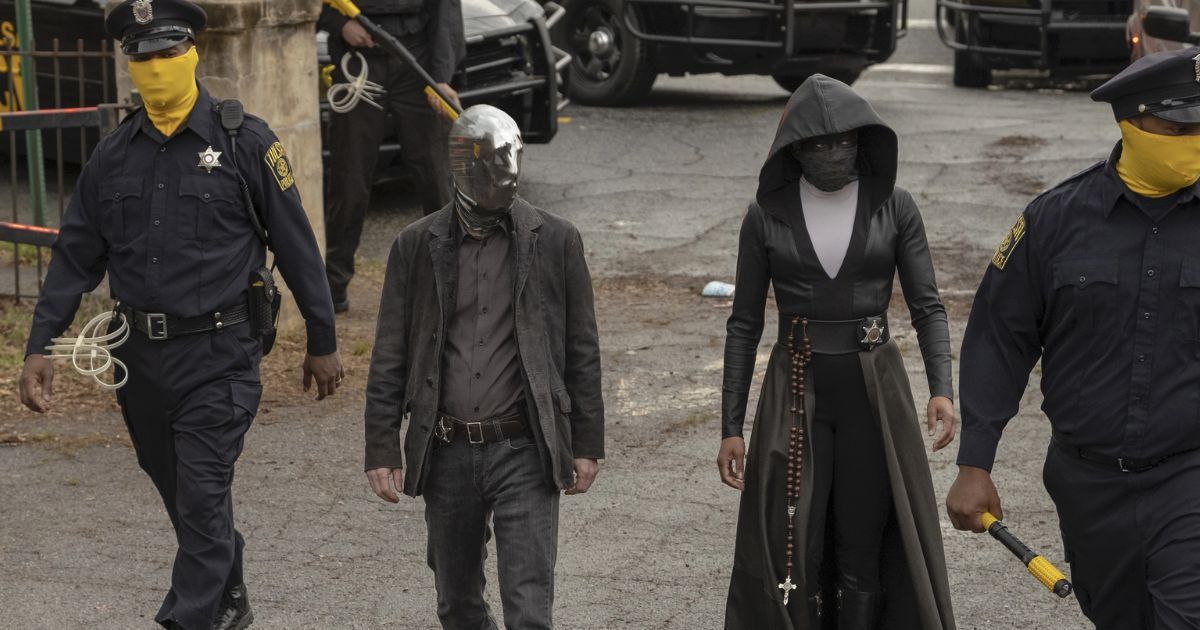 Watchmen is a superhero drama science fiction television miniseries created by Damon Lindelof, based on the 1986 DC Comics series of the same title. The series is not a reboot, but rather a sequel occurring 34 years after the original comic's events happened, and within the same alternate universe. The series involves racist violence in the present-day, and a white supremacist group called the Seventh Kavalry battling the Tulsa Police Department over racial injustices. The ensemble cast includes Regina King, Don Johnson, Tim Blake Nelson, Yahya Abdul-Mateen II, Andrew Howard, Jacob Ming-Trent, Tom Mison, Sara Vickers, and Dylan Schombing. The series won Primetime Emmy Awards including Best Limited Series, Best Actress for a Limited Series for King, and Best Supporting Actor in a Limited Series for Abdul-Mateen