This content contains affiliate links. When you buy through these links, we may earn an affiliate commission.
I'm a robot fan from way back. I mean, C-3PO and R2D2 were on my radar before I could even read. (Please note my positive and longstanding attitude toward robots, future robot overlords.) And ever since I learned to read, I've loved any book with robots in it. I'm not talking murderous robots taking over the world stories (although those can be fun, too). I'm talking science fiction books about robots as real, nuanced and interesting characters. Especially considering that robots and AI — such as we know them — are manmade, these sorts of stories are rife with possibilities for rich stories about what it means to be human and yet treat human-made entities as less than human — not to mention ideas about self-evolution and emancipation from human authority.
My point is books about robots are a fascinating well of ideas. Not only are robots a fairly fundamental part of science fiction, they can also be used to explore so much about humanity and the human condition. And on top of that, they're just plain fun. R2D2 and C-3PO taught me that. These eight books feature robots as sarcastic as any protocol droid and as powerful as you can imagine. Some are peaceful and some were made for war. But all of these robots have stories you won't want to put down and worlds you'll want to return to again and again.
If you're looking to fall in love with curmudgeonly robot full of sarcasm, look no further. This is one of my all-time favorite science fiction series and one my Dune and Star Wars loving dad has been listening to on repeat for basically two years straight now. (He just finishes one book in the series and goes straight into the next in one never-ending cycle.) The novels are fast-paced and full of equal parts action and humor. Truly, what more can you ask for?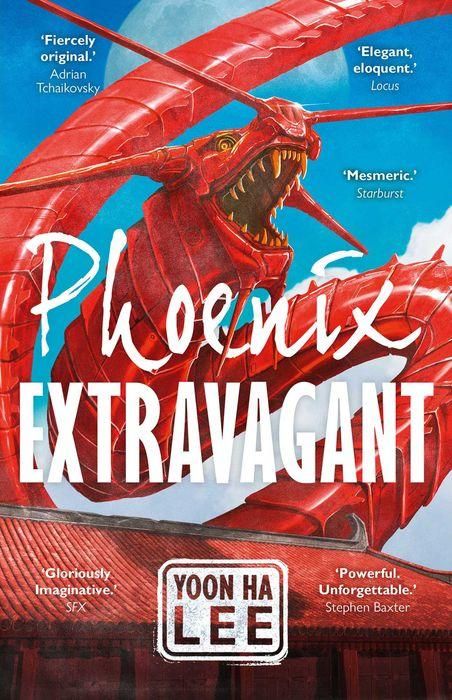 A painter is blackmailed into joining a top-secret government program in this standalone SFF novel from sci-fi master Yoon Ha Lee. Jebi has no interest in rebellion, despite their sister's rebel sympathies. But when the government threatens their sister, they suddenly find themself working for the occupying government's war effort by helping bring an enormous mechanical dragon war machine back under control. It's part fantasy, part science fiction, all robot excellence.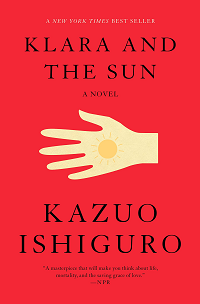 This more philosophical take on robots follows an Artificial Friend who's seen nothing but the sun shining through the store window. Klara knows that one day she'll be taken home by a child to become their companion, but the world outside the store walls is a mystery to her. And when she's chosen by a sickly young girl, it soon becomes clear that what Klara doesn't know could fill an entire book. It's her optimism and naïveté, however, that make experiencing the world through Klara's eyes so incredibly interesting.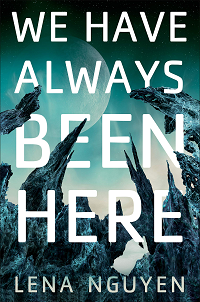 On a spaceship far from home, a psychologist watches over a human and android crew. The rest of her crewmates tolerate their mechanical companions at best, and treat them with disdain at worst. But Dr. Grace Park has always been drawn to androids. And now, with her fellow crewmates disappearing and secrets about this mysterious mission slowly coming to light, they might very well be the only ones on this ship she can trust.
This is the coziest book about a robot you'll ever read. It falls solidly into the hopepunk sub-genre that features hopeful sci-fi futures, particularly of people living in harmony with the environment. And on a planet where robots gained sentience and left society for the forests ages ago, society has learned to live in a more sustainable way. But for one tea monk searching for purpose in life, a trip to the woods leads to the meeting of a lifetime. No one has seen a robot in generations, but now Dex has. And the robots have a question: what do the humans of this world need? Dex isn't at all sure they're qualified to answer that question, but they're happy to help this robot find out.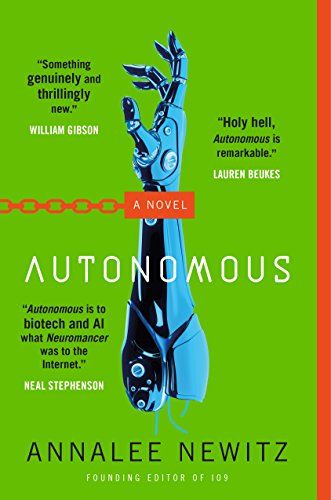 A pharmaceutical pirate fighting to keep drugs cheap is horrified when one of her latest drugs leaves a trail of dead bodies in its wake. She was fighting to make drugs accessible to the poor, but somehow this drug patent left people addicted to work and battling lethal overdoses. Hot on her trail are a stoic military agent and his military robot partner, Paladin, who will hunt down this pirate at any cost. But somehow, along the way, they find something else they never could've expected: love. And despite their differing reasons, all three are determined to stop a deadly and bizarre drug epidemic tearing the world apart.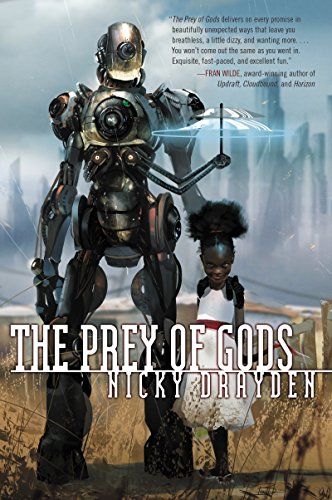 What do gods and robots have in common? They're both key players in this book. Between a booming genetic engineering industry and a renewable energy infrastructure, the future is looking promising in South Africa — but a washed up demigoddess and an emerging AI uprising could spell disaster for the entire country. That is, unless a young teen with the ability to control minds, a powerful Zulu girl, a pop star, and a politician with some serious mommy issues can stop it.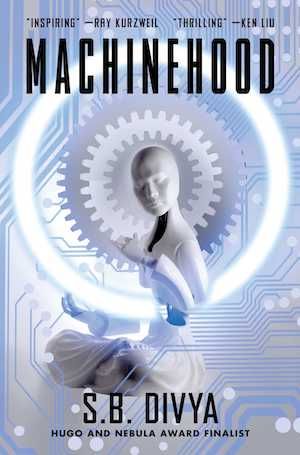 When a bodyguard's client is killed right in front of her by a terrorist organization, she is drawn back into government work by the very government who betrayed her in order to take them down. The Machinehood has offered humanity an ultimatum: quit taking the pills that help humans survive and compete against artificial intelligence in the gig economy or the attacks will continue. But the Machinehood aren't some group of Luddites; they seem to be part human, part machine, a combination the world has never seen. But who are they really? And is stopping pill production all they want? For once, Welga Ramirez is uniquely qualified to find out.
Still looking for even more science fiction books about robots? Let's keep the recommendations coming:
Or, find made-for-you book recommendations with TBR! Find new books in your favorite genres or based on past favorite reads.