Hit horror movie writer/director Damien Leone teases that Terrifier 3 will be the scariest in the franchise yet as it returns to its short film roots.
Terrifier 3 will be the scariest yet in the franchise, as teased by the hit horror franchise's writer/director Damien Leone. Created by Leone, the slasher horror franchise primarily revolves around Art the Clown, a terrifying figure dressed in black-and-white clown attire who goes about slaughtering on mass on Halloween Night in increasingly gruesome fashion. While the first film scored generally mixed reviews from critics and audiences alike, the Indiegogo and privately funded Terrifier 2 debuted to largely positive reviews from both and was a box office smash, opening the door for future films.
Just in time for the first sequel's Blu-ray and DVD release, Damien Leone took to Twitter to offer an update on Terrifier 3. The hit horror movie writer/director teased that one of his biggest goals will be to make Art the Clown's next chapter the scariest yet, namely by returning to the character's short movie roots. Check out Leone's tease below:
Related: Was Art The Clown Human In Terrifier?!
Everything We Know About Terrifier 3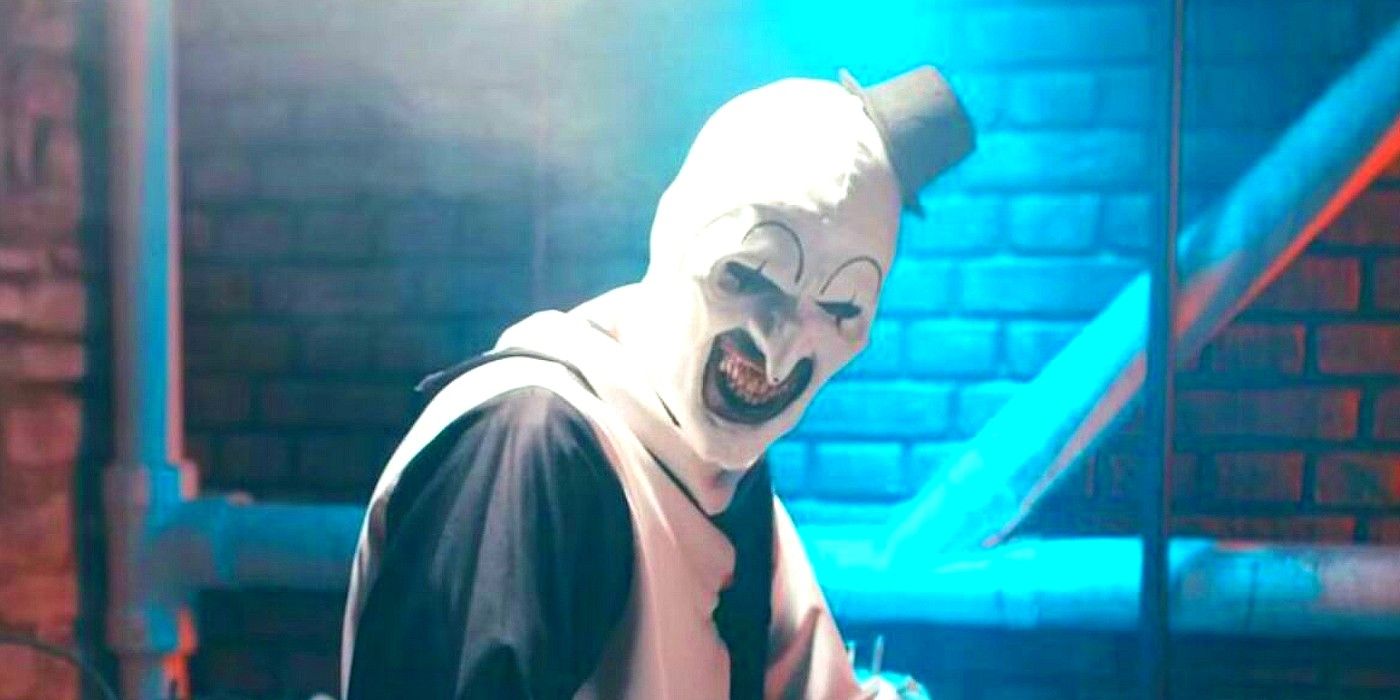 Given the first sequel didn't have to wait for a studio to greenlight it, it seems likely that Terrifier 3 will be moving ahead in quiet, much like its predecessor, unless Leone stars another Indiegogo campaign to secure funding for the threequel to some degree. Leone and star David Howard Thornton have proven very optimistic about their chances of getting another film off the ground, with the writer/director confirming he had an entire treatment for Terrifier 3 ready to go, but teased that it could be split into two films to avoid a runtime exceeding two hours. Considering Terrifier 2's 138-minute runtime was met with division even among those who love the franchise, this plan is sure to be a welcome one.
Leone's newest tease of wanting to bring Terrifier 3 back to its short film roots to create something truly scary is also one sure to catch the interest of both general audiences and horror genre fans alike. Though there can be some fun found in ramping up the gore with each sequel, as was the case with Terrifier 2 to the point audiences were reportedly fainting and throwing up during showings, it can be one of the quickest paths to diminishing returns for any horror franchise. The Saw franchise is one of the biggest perpetrators of such for the genre, with the first few films scoring well with audiences for its unique twists and turns surrounding Tobin Bell's Jigsaw, only for later sequels to lose the thread with its attempts to top each previous plot twist and gory death traps, nearly killing off the franchise entirely until 2017's Jigsaw revived interest in the series.
With only two films in, the Terrifier franchise still has a long way to go before reaching the same lows of the Saw franchise, and with Leone looking to recapture the same atmospheric tension of his short films, "The 9th Circle" and "Terrifier", it could overcome the hurdles many horror franchises encounter as they continue. While Terrifier 2 took longer to get off the ground in part due to the ongoing COVID-19 pandemic, its swift success with critics and at the box office should not only see Terrifier 3 get off the ground sooner, but potentially even draw studio interest to achieve some of Leone's grander ambitions for the franchise. In the meantime, audiences can catch up with Terrifier 2 now available on digital platforms, Blu-ray and DVD.
Next: The Grinch Horror Movie Makes Terrifier 2's Success More ImpressiveSource: Damien Leone/Twitter