The eleventh season of American Horror Story, titled American Horror Story: NYC, gave viewers a look into the LGBTQ+ community in 1990s New York City, following their social and personal struggles, but the season finale failed one of its recurring characters: Fran (Sandra Bernhard). American Horror Story continues to explore different fears, settings, and social issues each season, and for season 11, it focused on real-life issues, conspiracies, and deadly threats, with New York City as the main setting.
American Horror Story: NYC follows NYPD detective Patrick Read (Russell Tovey), reporter Gino Barelli (Joe Mantello), and Adam Carpenter (Charlie Carver) as they try to discover who's behind a series of murders of people from the LGBTQ+ community. In typical American Horror Story fashion, NYC had a couple of subplots, such as those of Dr. Hannah Wells (Billie Lourd) and activist Fran. Through the latter, AHS: NYC had some lesbian representation while the rest of the season focus mainly on gay men, but the series failed Fran and company in its two-part ending as it completely forgot about them.
Related: AHS True Story: What NYC Episodes 1 & 2 Get Right About The AIDS Epidemic
What Happened To Fran In American Horror Story: NYC?
Gino was a reporter for the New York Native, a gay newspaper that became a pioneer in reporting on AIDS when it was mostly ignored by the rest. The lesbian community constantly criticized Gino for lack of representation in the newspaper, and tired of their unwanted visits to the newspaper, Gino let Fran and company write a couple of articles. Fran later turned out to be influential in Dr. Wells' research of the new virus affecting deer and humans, mostly those from the LGBTQ+ community, claiming that it was a biological weapon created and released by the government. Fran was later hired by Kathy (Patti LuPone), the owner of a local bathhouse, as a fortune reader despite having no knowledge nor psychic abilities, but she made some terrifying readings to Adam, Hannah, and more.
The last time viewers saw Fran in American Horror Story: NYC, she was hired by Sam (Zachary Quinto) to do tarot readings at one of his parties in Fire Island. There, while with her friends, Fran was visited by Big Daddy, but one of her friends made him go away. Fran didn't appear in the finale of American Horror Story: NYC, but as she and her friends saw Big Daddy, and one of them was shown to have a sort of rash on her shoulder blade, it's understood that they were also sick. The two-part finale of AHS: NYC focused on the fates of Sam, Patrick, and Gino, with Adam being the last one standing, but Fran's wasn't addressed, and she didn't show up at Gino's funeral, either.
Why AHS Season 11 Needed To Do Better With Fran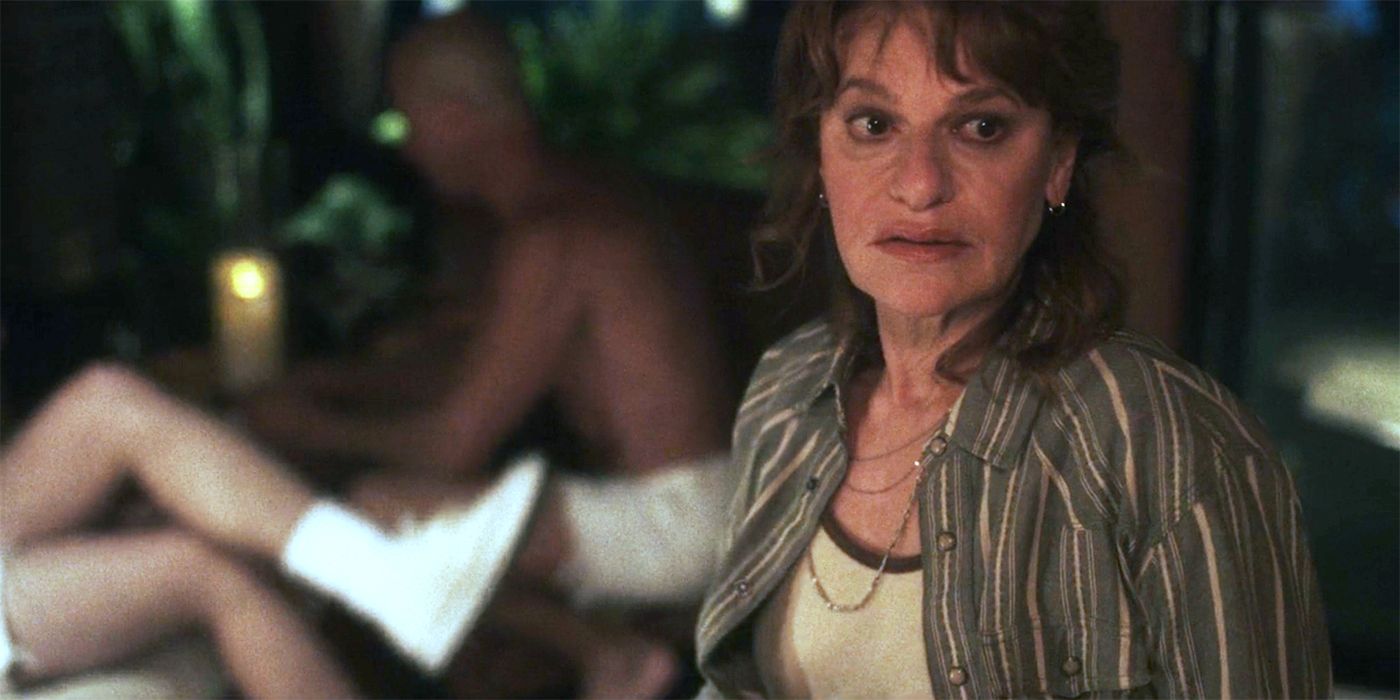 American Horror Story has included at least one gay character in almost every season, and as mentioned above, NYC focused mainly on gay men. Fran and her friends were this season's only lesbian representation, and even though the main theme in AHS: NYC involved the whole LGBTQ+ community and not just gay men, they were pushed aside. Fran wasn't seen in the protests shown in the final episode, even though she was an activist (and a very passionate one), and by not addressing her fate, the show erased an important part of the LGBTQ+ community. American Horror Story: NYC repeated a couple of mistakes in its finale, but its biggest crime was how it failed Fran and company.
Next: Is AHS: NYC's 1981 Blackout A True Story? What Really Happened